User Testimonials
What The Users Say About Our Software
Since 1985, NRG Surveys have worked hard to make sure that we understand the needs of Land Surveyors, Land Surveying Engineers, Quantity Surveyors and keep up with the changes and technology advances within the Land Engineering and Surveying sector.  It really is the only way we know how to provide the highly rated Geospatial software that will make a real difference to the user, saving them time and money completing their projects .
It is always good to hear that we have got things right, so we thought we would share what some of the user testimonials and reviews of our software.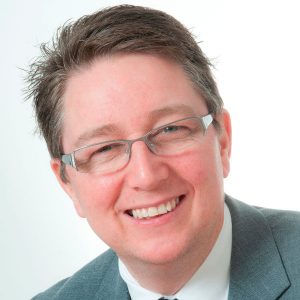 Mark Lawton
Chief Engineer, Skanska
Nrg Survey software has made it possible for the  Skanska Engineering Survey team to build hundreds of kilometres of  roads in the UK. The NRG team have been able to react and implement new tools from suggestions of my team. NRG listens to its customers and delivers solutions.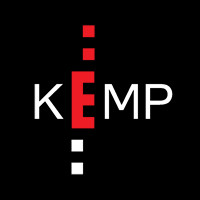 Dave Wallington
Regional Director, Kemp Engineering
As an Nrg Survey software user for over twenty five years I have found Nrg to be the best all round package for volumes road setting out and topographic surveys. Technical support is second to none. If it doesn't do it, make a suggestion and if it isn't there somewhere it usually gets added to the next release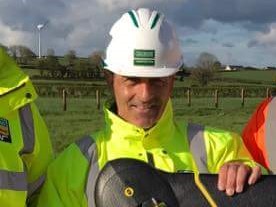 Nick Kelly
Senior Land Surveyor
I have been using NRG Surveys for almost 30 years, when I started in 1989 with Balfour Beatty on the M40 Motorway in Banbury.
In 2002 I started with Graham Construction & insisted during my Interview that I had the latest Trimble GPS kit along with NRG Surveying Software to make the role possible.
NRG Survey Software has come on in the last few years with the addition of importing Point Cloud data. On the A6 Road Contract, we are using a Sensefly eBee+ Drone to capture data on a weekly basis. The data options include point cloud data and I import this into DTM to create 3D model. With this model, I can surface different materials & determine Cut & Fill quantities between different surveys within different zones.
The option to import Genio Design models & Create cross Sections in PDF is really important for our site team, so they can plan works based on the model info.
There is no other software on the market that comes near NRG. I have tried LSS & TBC, but would always prefer NRG, So much that we have 3 licences in Graham Construction & I have 2 surveyors who also use it every day.
I would use NRG about 6 hrs every day, when I'm not Surveying..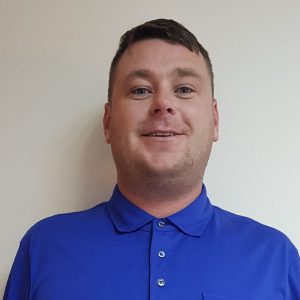 Bartosz Bazarowski
Tunnelling Surveyor, Alstom
NRG Survey have been very attentive in attending additional rail based features added to their core software. Their professionalism and customer satisfaction needs are second to none.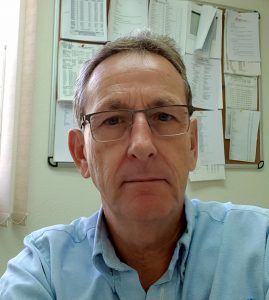 Guy Roberts
Director & Senior Quantity Surveyor
C.O. Williams Construction Limited are a heavy civil engineering contractor based in Barbados in the Caribbean, currently employing 260 staff. Our contracts include road building, landfill cell construction, coastal defence works, marine works, airport runway and taxiway construction and resurfacing, property development subdivisions, golf course construction, substructure and external works, and the like.
We have been using NRG Survey System and Digital Terrain Mapping software since 1998 and they have become an essential part of our workflow. The software is employed by our Quantity Surveyors, Land Surveyors and Managers, and seamlessly integrates the design, setting out and measurement aspects of our work, allowing us to be more efficient and in better control of the tasks in hand.
We are frequently asked to provide budget costings for projects with scant information and no Bills of Quantities. With NRG we are able to carry out a topographical survey of the proposed site, establish top of rock levels from test pits, input the design including finished levels, and from this data calculate the necessary quantities required for the estimate. We are also able to produce 3D renderings and cross sections through the site for the client and highlight any problem areas that might exist. DTM Map allows us to determine changes to the consultant's proposed earthworks design to balance cut and fill requirements, thus saving the client money, a service which is greatly appreciated. We have found that we can use the software for applications outside of the intended purchase function; an example of which was the design for the extension of the runway on Mustique. Measurement for valuation purposes is another of the software's strengths, with volume calculations being a particularly powerful tool. Data can be presented in many ways, from cross sections to levels on a set grid within different models, allowing the client's representative to check and confirm quantities easily, saving both time and effort in agreeing the final account.
On site NRG is extremely user friendly, straight forward and easy to use, and saves our surveyors a considerable amount of time in the field. One aspect they comment on is that once the horizontal and vertical string information has been entered, any point within the proposed survey can be interrogated for chainage, offset, proposed height and the amount of cut or fill required.
The use of strings is extremely versatile, and our surveyors employ them for many applications, even for setting out building gridlines. Client support is another of NRG's major strengths, and we can speak with one of the programmers should we have a query. This attention to our needs we find invaluable, and unique in an industry dominated by large, faceless software houses.
We are also able to suggest features we would like to see in the software, and this will be taken into consideration and often acted upon and incorporated in future releases. The annual User Group meeting is a good forum to be brought up to date on the latest software release, which I can attest to, having attended every one since their inception in 2003. Of particular value is the ability to have one on one sessions with the programmers for training or advice on any aspect of the software. If I had to sum up the NRG suite of software it would be: powerful, intuitive and user friendly, and for us, indispensable.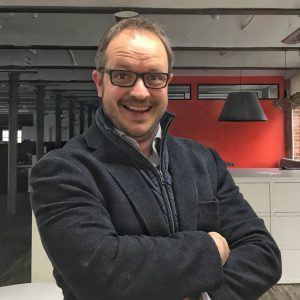 Matt Twiss
Project Manager, Balfour Beatty
I have been aware of and used information produced by NRG since 2000 as an engineer involved in highway schemes and have been an active ongoing user of the platform since 2007. The software is versatile and easy to use with support from their team in Llanfairfechan and has on numerous occasions helped me deliver complex highways schemes that I have been involved in with every aspect of engineering surveying required for getting a job built.
The PC based software has, as early as 2010, given me key pivotal advantages with the management of simplicity when discussing schemes with Clients and Engineers when the NRG Team integrated the survey system with Google Earth so that people could make a visual assessment on construction impact prior to hitting the ground. It has simplified drainage management for my engineers and with the advent of the Android and iOS App in early 2018 made it easy for me to inform project managers, designers site representatives and clients with their location, offset and chainage when out on site with the Better Information Management of designs in an easy to handle visual format on their mobile devices.
Engineering simplicity is all about knowing what is needed and NRG understands what is needed when it comes to keeping it simple on high profile and fast track contracts. Providing excellent customer service NRG delivers what is required quickly, without fuss and in an easy to understand format for people involved in the delivery of civil engineering projects.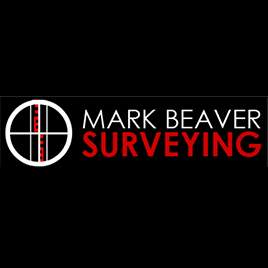 Mark Beaver
Mark Beaver Surveyors
We have used NRG software for the past 20 years for Topographic Surveying and setting out work and we find very user friendly and any issue or questions are answered immediately by the NRG team!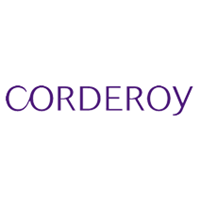 Hamid Sanami
Quantity Surveyor, Corderoy
I have been using NRG Survey software since the 1990's. We first used the program on the A1-M1 Link (the A14), and never looked back. At that time it was the DOS version, but still well able to do what we needed. Since then there have been loads of improvements, and NRG have always aimed to keep up with any new requirements. I have to say they have put in a huge amount of effort to make sure the program will work with what the software developers produce - top marks! For me the support item in particular has always been helpful.
NRG show that they have a thorough understanding of our needs, and no query is too trivial for them to consider - the support is always there. The development of this program has been handled in a very professional way, and the software is as good as – or better than - any other.
Matthew Whale
Senior Engineer
Having used a number of different civil engineering software packages throughout my 20 year career NRG is by far the best. NRG Survey System delivers a powerful, reliable and intuitive package of engineering and survey software. It has facilitated a range of topographical modelling and volume calculations plus the ability to easily produce cross sections, drainage and road designs.
The software enables data to be imported and exported to and from a wide range of formats and is widely compatible with other software packages and total stations. The software has a number of customisable features which is valuable when reporting data to the client and colleagues.
In addition to this, NRG offer a vast range of support from tutorial videos, software demonstrations, bespoke training and an instantaneous telephone/email support service.