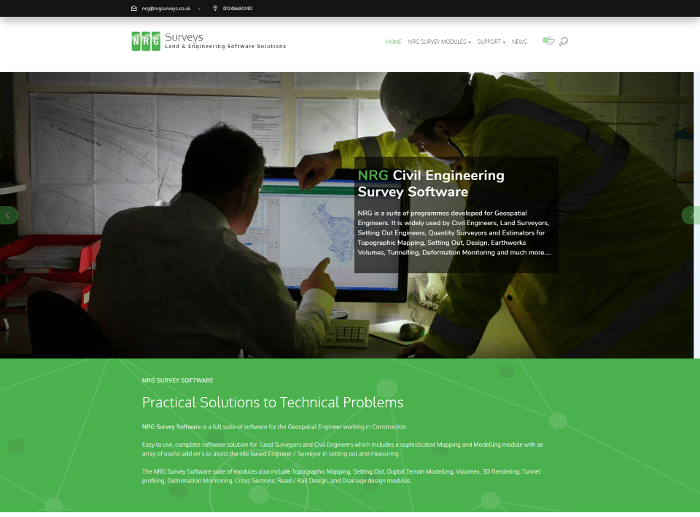 New Website Features
New layout, colour scheme and updated website content
A fully responsive design aimed to provide users with optimal viewing and browsing experience across multiple devices.
New knowledgebase with How to guides, video tutorials and articles showing how to get the most from NRG Survey software.
Modern, fresh interface, which is fully optimised for better user navigation.
Our Aim
Here at NRG Surveys, our aim is to constantly improve the quality of our software and our web presence. It is very important for us to be able to showcase our software with accurate and descriptive information that will benefit each site visitor and our new website will do just that! Over the past couple of months, we have been involved with a multitude of new and exciting projects. These have been stored up our sleeves ready for the launch of our new website. Our development team are now in the final stages of the building phase of our new website and are looking forward to going live shortly. So whilst our website is changing, our commitment to providing complete land survey software solutions and professional service has not. keep an eye on our social media pages over the next few days for more information on our launch date!