International Dealers
NRG Survey Software Dealers
NRG Surveys have a number of formal contractual relationships with appointed NRG Survey System dealers internationally which are listed below.
These dealers sell, support and offer training on all of NRG Surveys software products and enjoy the support and back-up of NRG Survey Ltd.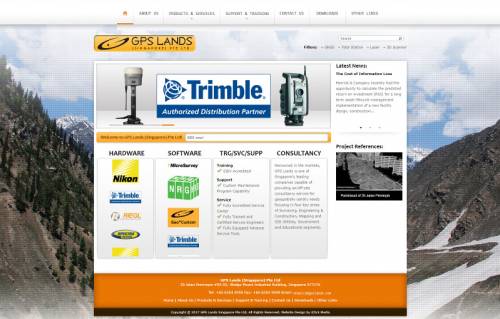 GPS Lands was founded in 1999.  The Company was primarily to set up to carry out the sales, service, training and support for Trimble GPS.
GPS Lands has since grown and now boasts headquarters in Singapore along with fully autonomous offices in Malaysia,  Kuala Lumpur and  Jakarta, Indonesia. Due to the companies growth it is now a major player in the region providing advance Geospatial tools and software solutions.
Recognising the need for growth and to keep in step with the emerging market trends, GPS Lands has invested time and money to acquire knowledge and the market expertise in LiDAR based technology.  Team GPS Lands recognizes the importance of being at the forefront and leading edge of Geospatial technologies.
"We will continue to invest in equipping our team to be the best for the sole interests of our valued customers who has placed their trust in us and supported us all these years . . . ." 
Gerry Ong, Founder & Managing Director – GPS Lands
Seven Hills Survey & Engineers is a Registered Company, offering a full range of Professional Survey and Engineering services. Our mission is to provide our clients with a high level of customer service through technical knowledge, hands on field experience. Our firm is operating from Visakhapatnam (A.P) base since 2015 and maintains a high profile within the professional community.
We are dedicated to performing our services using the highest standards in the practice of surveying with emphasis on quality, costs, and time. We are committed to remaining on the leading edge of technology. Most of all, we understand the need to be part of a team devoted to getting the work and the project done.
Seven Hills Survey & Engineers is Associated with NRG Surveys for Land & Engineering Survey Software Solution Sales, Service and Training in India