Digital Terrain Modelling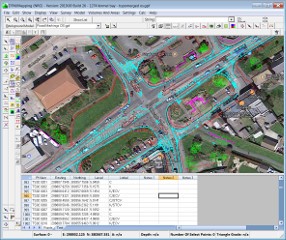 Import from many industry formats
User defined features library
Display contours
Plot with customisable banners
Export to many industry formats
Perform volume/area calculations
View multiple background models
DTM Mapping Software
The Digital Terrain Modelling software (DTM Map) by NRG Surveys is a streamlined and very easy to use mapping package for producing clear and detailed maps and plans.
By using the process of field coding you can instantly produce a finished drawing working entirely with raw field observations. Our unique command set allows the surveyor to control the way that lines and points are handled by the computer. Combined with the comprehensive and user definable features list, it is possible to to record a minimum amount of points with the simplest of coding techniques.
Features such as manholes, gullies, gates, overheads, fences, tress etc can all be picked up so their footprint is accurately represented on the plan. Unlimited additional data about each point can be stored, such as tree height, spread etc creating a full GSI database.
Raw survey data can be imported from a wide range of industry standard formats including the majority of survey instrument manufacturers.
When using the NRG Surveys DTM Map digital terrain modelling software. All finished digital terrain modelling drawings can be plotted with a customisable banner. The data can also be exported digitally to AutoCAD, MX Genio and many more formats ensuring smooth collaboration between project teams.
Digital Terrain Modelling software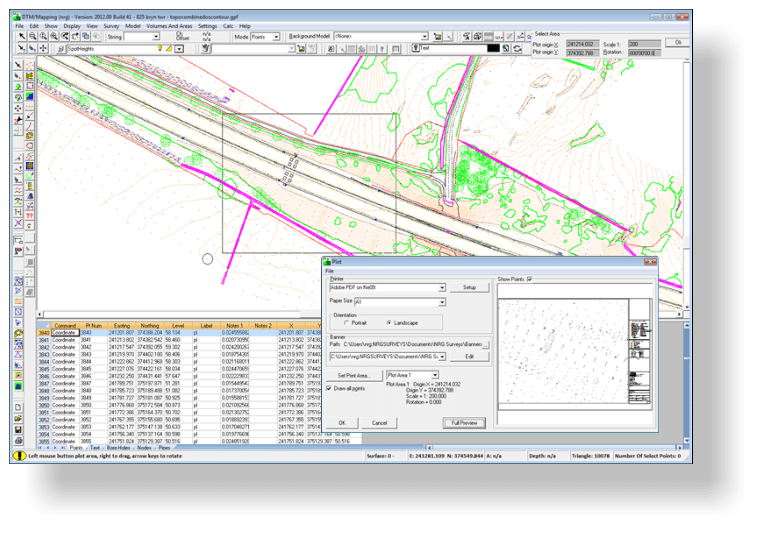 Plotting Survey in NRG Surveys Software Digital Terrain Modelling module DTM Map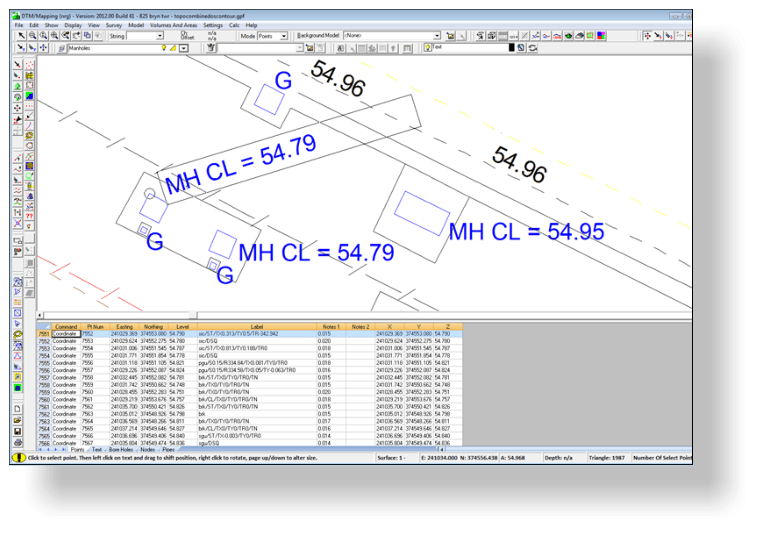 Manipulating text into NRG Survey Software Digital Terrain Modelling module DTM Map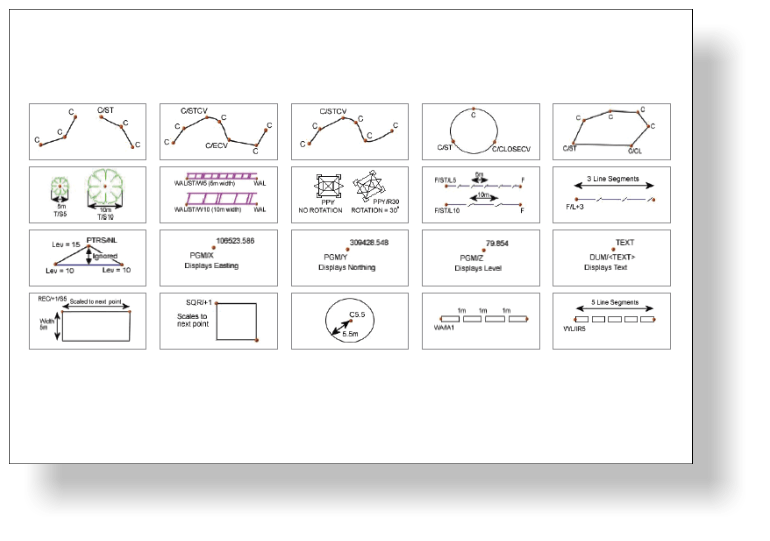 Useful command switches that can be attached to line-point codes in NRG Survey Software Digital Terrain Modelling Module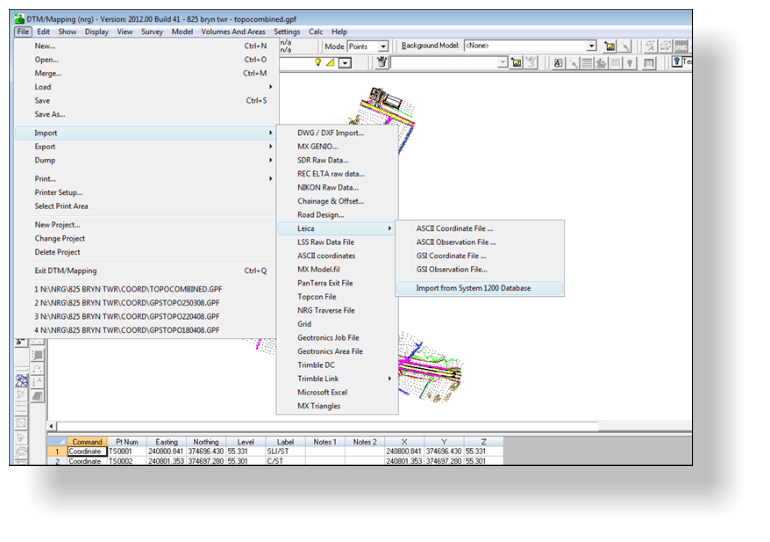 Importing raw survey data into NRG Survey Software Digital Terrain Modelling module DTM Map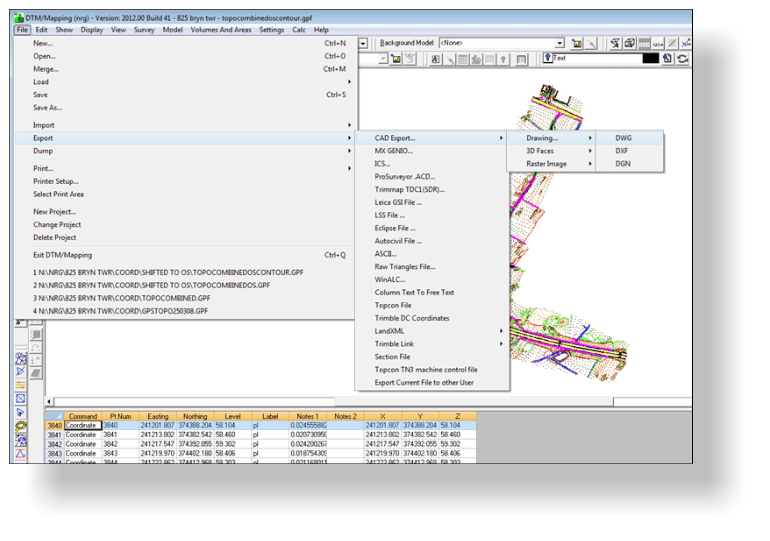 Exporting finished survey into NRG Survey Software Digital Terrain Modelling module DTM Map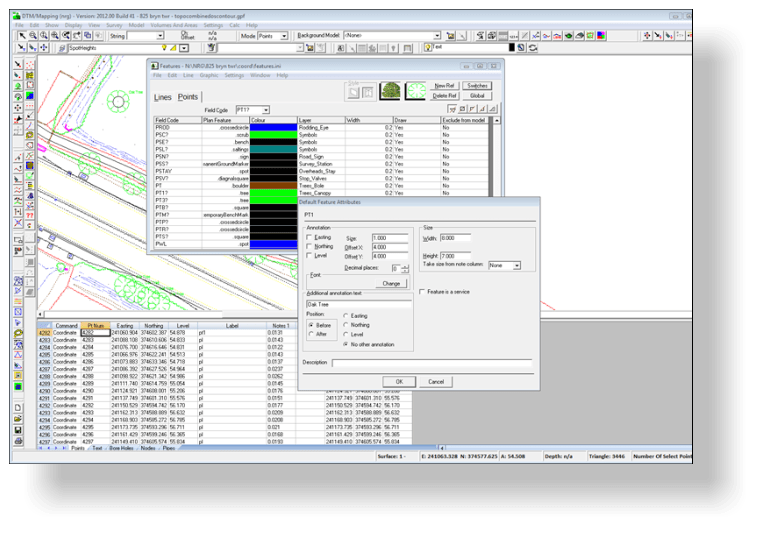 NRG Surveys Software Digital Terrain Modelling module DTM Maps feature manager for defining line and point codes
NRG Survey Modules
View the full range of NRG Land Survey Engineering Software